If you followed my social feeds over the weekend, then you know all about my big SURPRISE!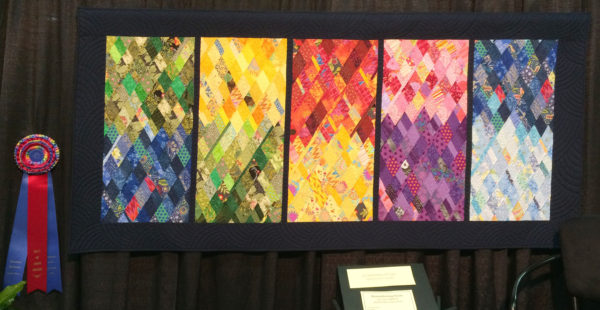 I received the Best of Show ribbon in Chicago for my Remembering Sochi Quilt.
It was totally unexpected and I appreciated every moment of the International Quilt Festival! After spending two years in my quilt cave figuring out the math on this quilt, it was nice to simply share my obsession with everyone who wanted to know more about the quilt.
For those who are not aware, here is a brief recap: