If you're bored and looking for a new challenge, might I suggest working on a series of quilts to improve your skills. That's what I realized when I decided to work a my rainbow series.  But little did I know that it wasn't just the piecing of the quilts… it was also a learning experience for the quilting.
My rainbow series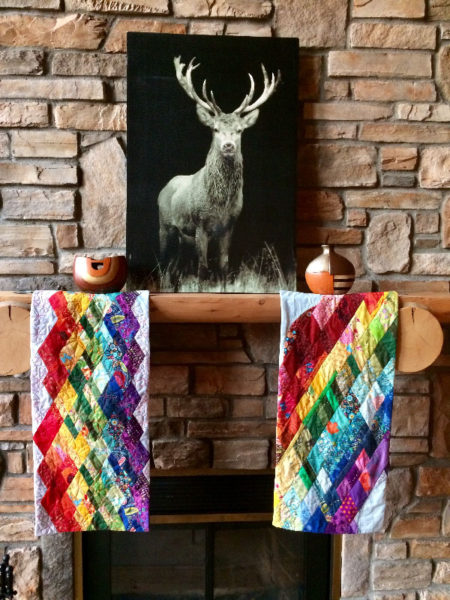 It was in January 2017 that I worked on a series of rainbow panels based on my Dancing Diamonds pattern.  They literally stayed on a roll for almost 18 months as I didn't know how to quilt them. It was only during the summer of 2018 that I pulled them out again.  I was packing for my summer vacation in a cottage when I realized I had no quilting project to bring, so I took one of the panels and sandwiched it so that I could hand quilt using pearl cotton threads.  I quilted circles using a variety of colors while my husband was driving, or early in the morning while waiting for everyone to wake up. I am quite pleased with the overall look.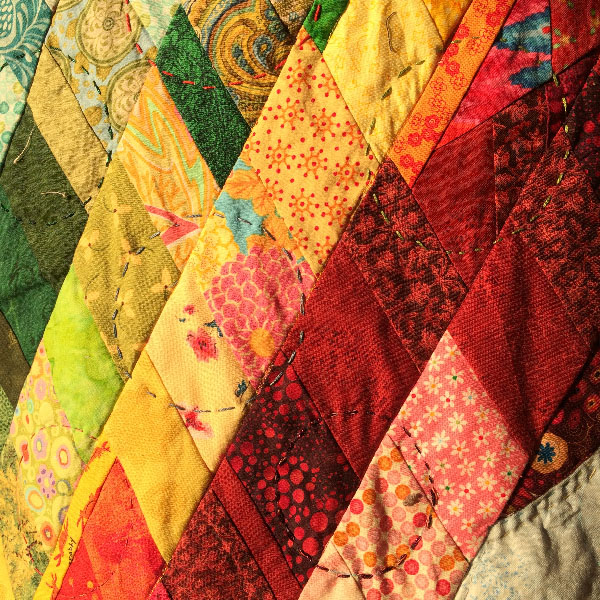 I had two other days at home during my holidays and I decided to get the courage to pull out the embroidery unit on my PFAFF creative icon and quilt the second quilt in the series.  I was so stressed… for absolutely no reason! It was so easy.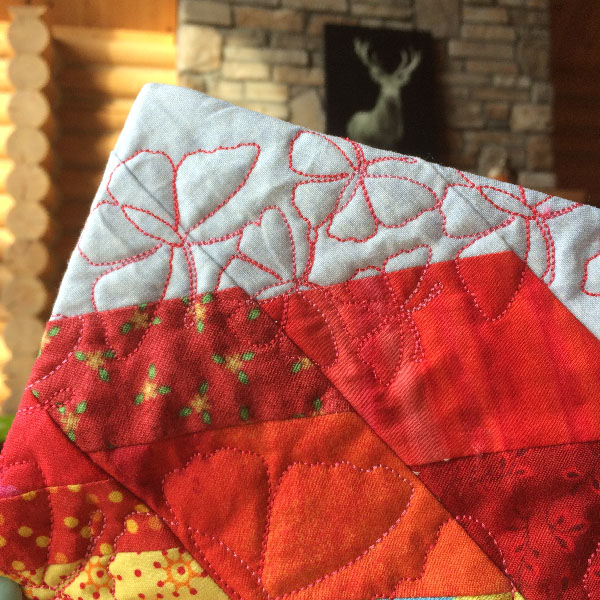 And I finally conquered another great fear!  After finishing the binding on two other quilts, I finally had the courage to try face binding. I really felt that this was the best approach for these two quilts.  And I did it! I love the look.
Sometimes working on a series of quilts helps you work through your challenges. And when you achieve your goals you're less afraid of starting up new challenges. So go ahead and start working on a series.