All right! Here's one challenge I was sure not to take part of as an Aurifil Artisan. There was just no way I would sew a garment ever again! The whole point of quilting is to never have to sew anything else for anyone. But you know how I can't refuse a good challenge now, so I just had to participate in the Me Made May Garment Sewing.
Me Made May Garment Sewing
I got the idea in February as I was going to Mexico and wanted a basic sundress and couldn't find one that really looked nice. Of course I had no time to make one before the trip but I promised myself to have one done before the summer.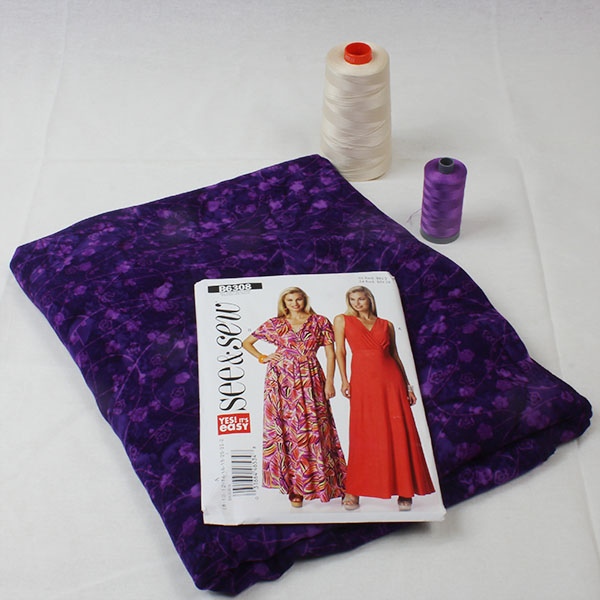 I decided to work with Banyan Batiks Rayon and I had just the right Aurifil Threads to work with: a 50wt for the inside seams (not visible on the garment) and a purple 30wt thread for the seams that would be visible.

I have to say that it was a lot of fun to make. There was absolutely no pressure at all making the dress as I figured no one would see me wearing it since I would be at the cottage by the lake… no pressure really. And there were many challenges to making the garment as my dyslexia played several tricks on me… but the difference now is that the seam ripper is truly my friend and I accept it!
It's now my turn to challenge you! Join the Me Made May Garment Sewing now!