Happy new year everyone! Wishing you only the very best as always as we begin the new year with once more the resolution to be Sew Organized! Right?
This year is extremely special for me! For some reason I've always known that 2020 would be an exceptional year… even if it's just because of the numbers. Turns out I was right not just for the numerology part of it.
My life turned upside down in 2019 and I was forced to face a lot  of challenges.
It's interesting how I had spent the prior year doing trunk shows explaining to my fellow quilters how you have to get out of your comfort zone to make your best quilts… turns out you also have to get out of your comfort zone to have a better life.
It's like my post on Instagram from last September:
Surprisingly I am taking my best quilting tips into my life! You need to pick up the pieces, fussy cut to keep only the best memories, and sew them back together to set new goals for yourself and see the whole new world of opportunities!

Thanks to all my friends who've been with me along the way!
Organizing my life first!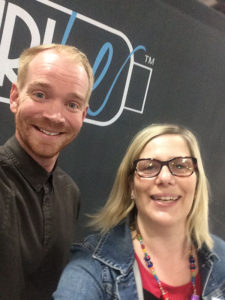 Last May, the same week I was accepted as an Aurifil Artisan, my 23 years marriage was finally over. It wasn't an easy decision, but it was the best for both parties involved. Then came the difficult moment of explaining the situation to three boys who didn't see it coming. They had to finish school while seeing their mother moving out of the house.
There were so many decisions to take that I moved into an apartment close by until I figured out what I wanted to do and where I wanted to go. That's a whole other blog! So I found a quaint place and moved on July 1st.  The place is not really big but my quilting friends were amazed with what I did to recreate my quilt studio, so I thought I should share with you to inspire you to get sew organized in 2020.
Getting sew organized!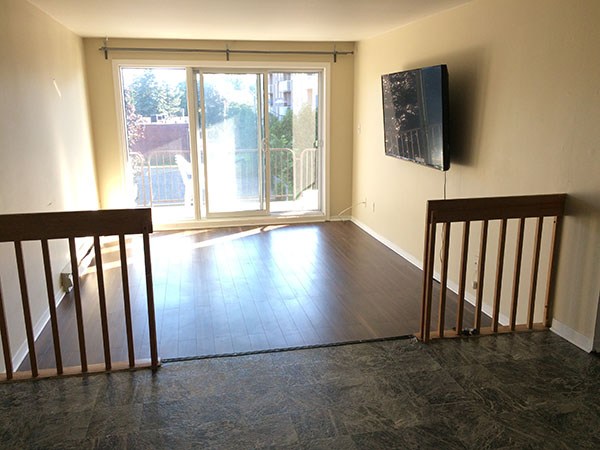 My living room had to moonlight as my quilt studio and as soon as I entered the apartment, I knew it could happen. I fell in love with the extra wide patio window which would provide perfect lighting. My parents were so happy to finally give me my furniture from when I was a teenager! Imagine that! They fit perfectly in my living room and hide all my fabrics.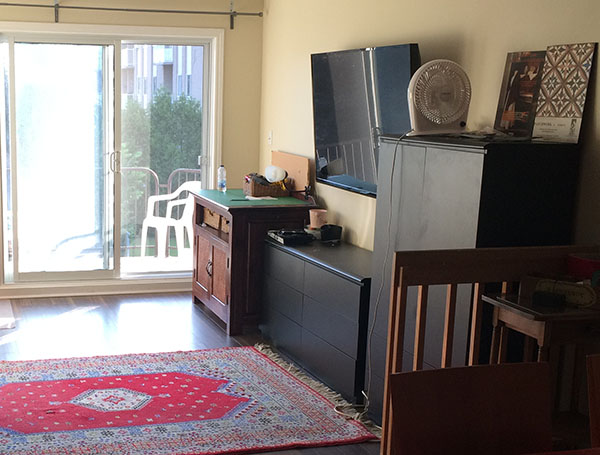 My (I guess ex) brother in law had made a TV furniture for someone and had ended up in our garage, so I brought it along with me as my new cutting table. It is the perfect height and it also stores my vintage sewing cabinet drawers to keep my fabrics and threads in line when working on a project.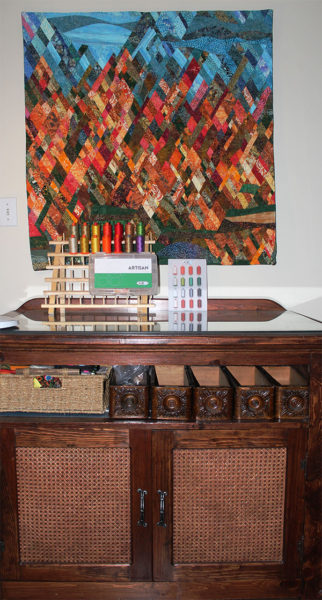 Moving into this tiny space forced me once more to purge and keep the bare essentials. When I go out to purchase fabrics, threads and notions I stick to the current project and no more. I had to let go of so many things when moving out of the house that it was a good realization: need not, so want not.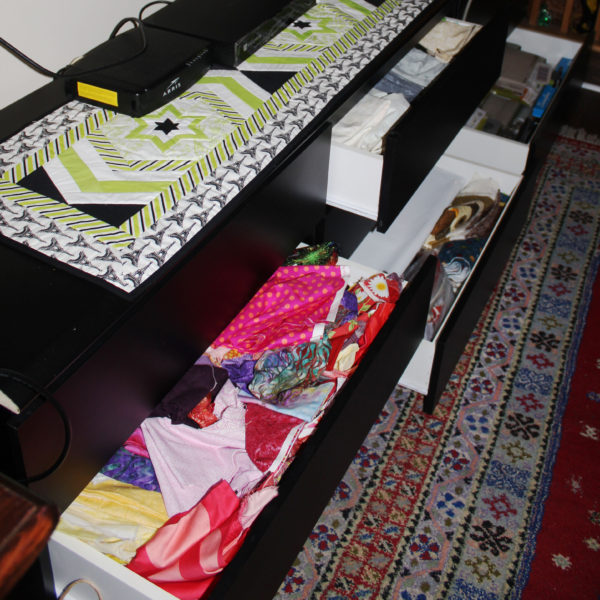 Because I am sharing the space with my boys and their friends, I couldn't put my threads up on the wall like I had in my last studio. But I found the best solution for this: sticking Velcro to the inside door of my cabinet and to the back of my thread holder. Now I can keep my threads near my sewing machine when quilting than I store them back with the Velcro in the cabinet.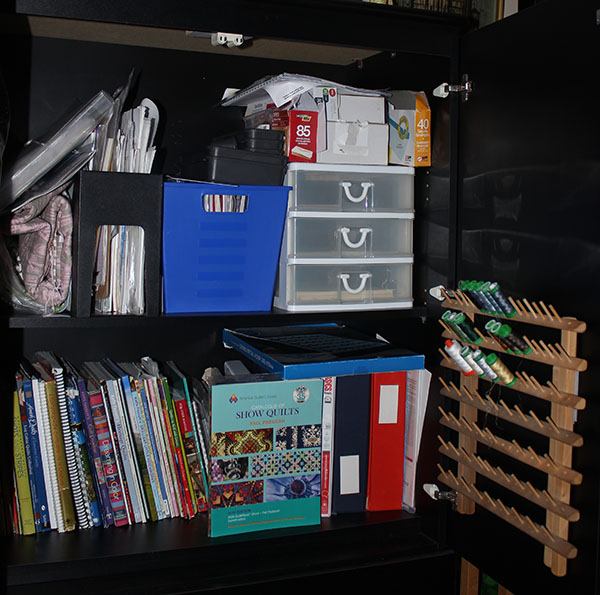 My favorite part to organize!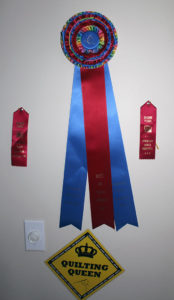 And my favorite part is my wall right by my front door! It holds perfectly some of my favorite award ribbons. It's a perfect reminder when I walk back into the apartment that I have made things that look good and that I should continue to move on and work hard on all the things that I believe are worth a try.
Hoping this has given you ideas to get sew organized this year. Looking forward to hearing back from you with your own tips and tricks!