If you're still having trouble finishing a quilt, I want to show you how creating with a colour you hate can actualy help you finish a project.
I have been giving you tips and tricks since August to increase your creativity. And this one I am sure you'll love to hate.
It's quite simple! If you really hate the colour in your fabric, you won't focus so much on how nice it HAS to look. You'll just want to get it done and move on to another project.
It's exactly what happened when I made this project.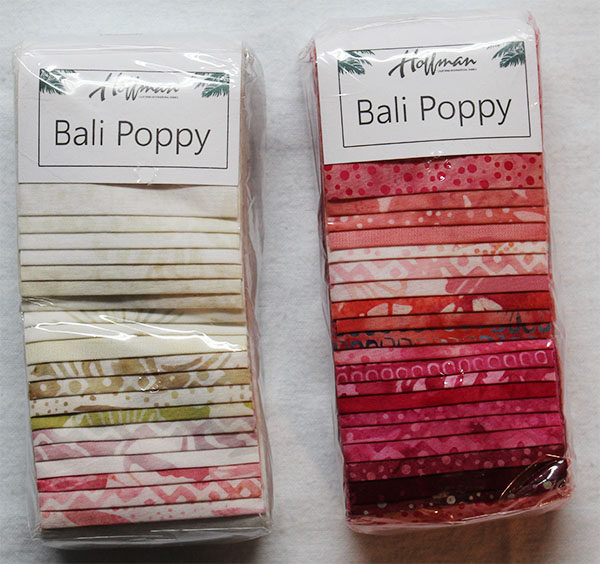 I purposly purchased a kit of 2-1/2″ strips in PINK! Now if there's a colour I don't like, it's pink! I'm a blue lady what can I say. But I wanted to test out the theory.
Berries and Cream Table runner
I designed the table runner for QUILTsocial and made the top in one day. (My husband was going away with the kids for the whole day. It was planned months in advance so I was ready!) Because I didn't like the colors, I wasn't making a fuss when placing the pieces on my design wall.
That's when I realized that it was the trick.
Hating the colors made me focus on the right balance in my shades and on the aligment of my seams.  Since I didn't have any other emotion. I wasn't thinking of all the unimportant stuff. Like where it was going in the house once finished, cause I really didn't want to see it after.
You can download the issue 11 of QUILTsocial to get the pattern or follow on the QUILTsocial blog.
The "I HATE pink" quilt
I had so many left over scraps form the table runner that I decided to just sew them all together. And make a baby quilt for a work colleague who was going to have her third girl.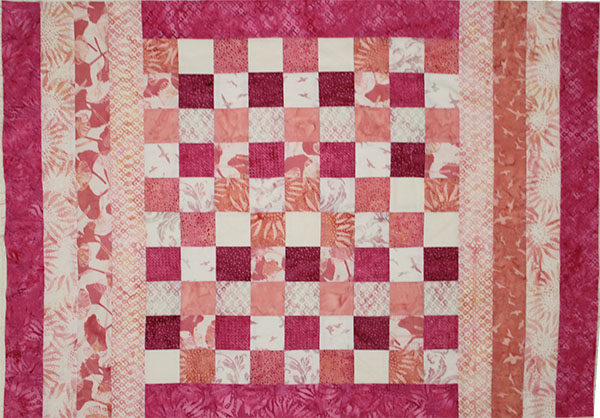 Again, I whipped up the quilt in no time. I had no set rules again. Basically I was aiming to make a quilt using all the left overs in pink. All so that I wouldn't have any more pinks in my statsh.
Knowing that I wasn't going to keep the quilt enabled me to stop stressing over the quilting part. I really had fun practicing my free motion quilting designing flowers and hearts.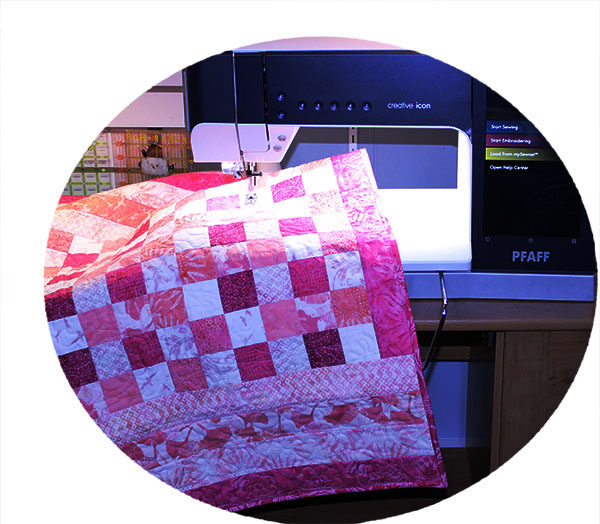 All this to say that creating with colors you hate is really a great way to get out of your comfort zone and make a quilt for skill building.