If you followed my social feeds over the weekend, then you know all about my big SURPRISE! I received the Best of Show ribbon in Chicago for my Remembering Sochi Quilt.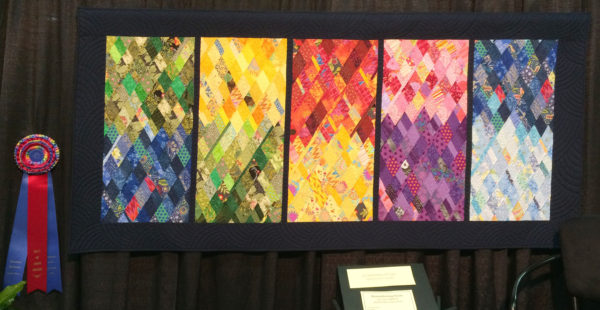 It was totally unexpected and I appreciated every moment of the International Quilt Festival! After spending two years in my quilt cave figuring out the math on this quilt, it was nice to simply share my obsession with everyone who wanted to know more about the quilt.
For those who are not aware, here is a brief recap:

Last January I submitted my quilt "Remembering Sochi" in the "A Celebration of Color" exhibit. It was an honor for me to find out that it had been accepted. I sent my quilt off to Houston in early February to be part of the International Quilt Festival in Chicago from April 12 to 14 and in Houston from November 8 to 11.
How did I find out?
The big surprise happened at the end of March: I received a call at 9PM saying that I had won the "Best of Show" ribbon. What was my first reaction? I asked them to double check their notes just to make sure there was no mistake. When they reassured me saying that I had won… well, I cried like a baby and said:
"I am sorry, don't want to be rude… but I am going to hang up now".
I literally couldn't speak!  My husband opened up a bottle of champagne (yes we always keep one in the fridge… my French roots) and my kids came out of their rooms asking me to stop making so much noise as they were trying to sleep!
The toughest part was keeping quiet about it until April 12! It was not easy because you know how I like to share everything with you! And I had two trunk shows during that period and could not share the news! I went to Chicago for the grand unveiling and it was a wonderful experience!
How it feels to be there!
There was the official announcement with Aurifil Threads, as they were the sponsors. Right after, there was an interview that was broadcast on Quilt Festival social media. Then, I had the great honor to stand by my quilt to explain my quilting journey to making this piece to all the visitors who wanted to know. I lived in a dream for three days, sharing my passion and obsession.
The quilt was located at the very front of the show, with the three 1st place winners. It was very impressive to see all the people going down the stairs and then stopping to look at the four quilts. Some moved on quickly, but most stayed to see my quilt up close. That's when they would see the small details and we would start talking about how it was designed. I asked a group if I could take a picture of them to remember this beautiful moment, and they all accepted!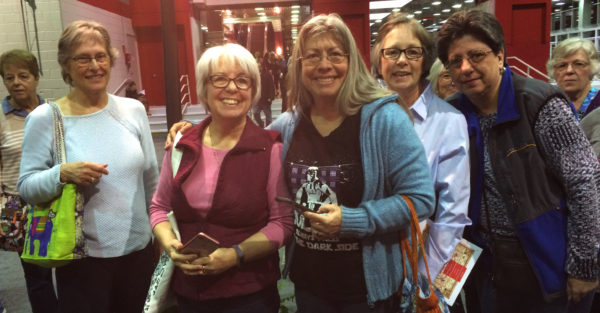 It was really a beautiful experience. There was one cheerful lady that said "I bought that pattern last year!"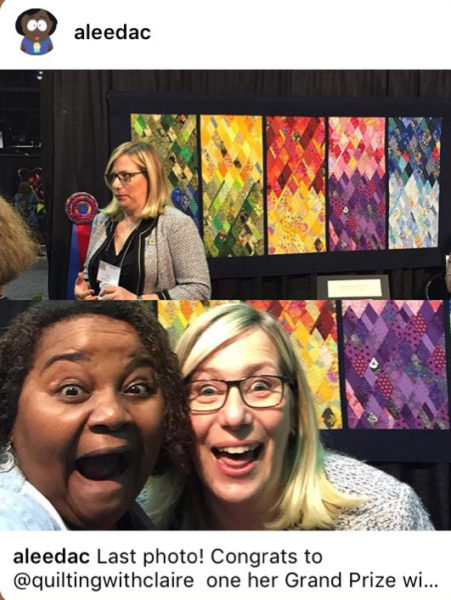 Another even noticed that my nails were made just like my quilt and took a picture. She was kind enough to send me the picture!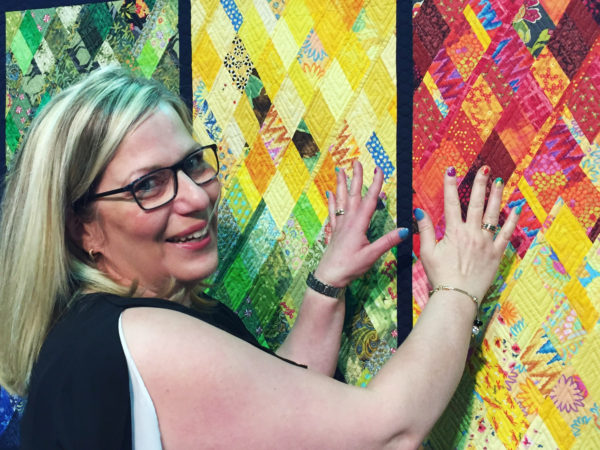 Now I'm back home with my head full of memories … and more quilting projects to come.
Perhaps there could be more big surprises down the road!