I urge you to try to make a quilt out of your comfort zone! 
I was so happy to hear the news that my niece was expecting that I just had to make her a quilt!  But I almost backed out when she requested it to be in gray, black and white tones. That's when I remembered that my best work was done when I was stepping out of my comfort zone.
Stepping out of my comfort zone
I accepted the challenge and went in my stash to see what I had available. To my big surprise  I had some 5" squares in those tones.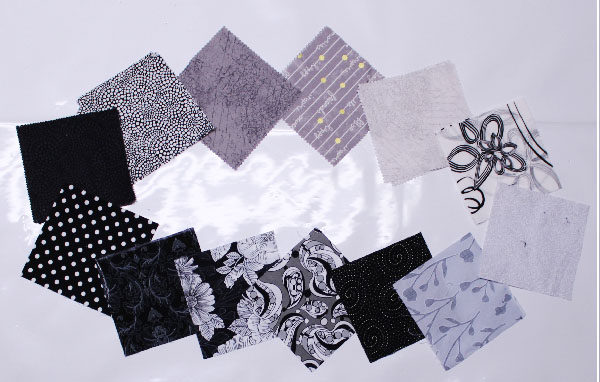 Still inspired by the book Create your own improv quilts (read my last post), I decided to do some creative improve: no rules. I picked two contrasting squares and cut them up to sew back together, making two rectangles.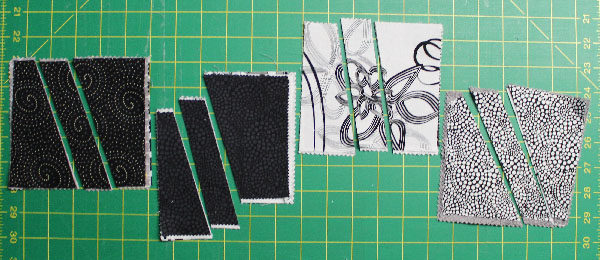 Now for the fun part!
I had fun trying to figure out the setting of these rectangles. After many hesitations, I decided on this design.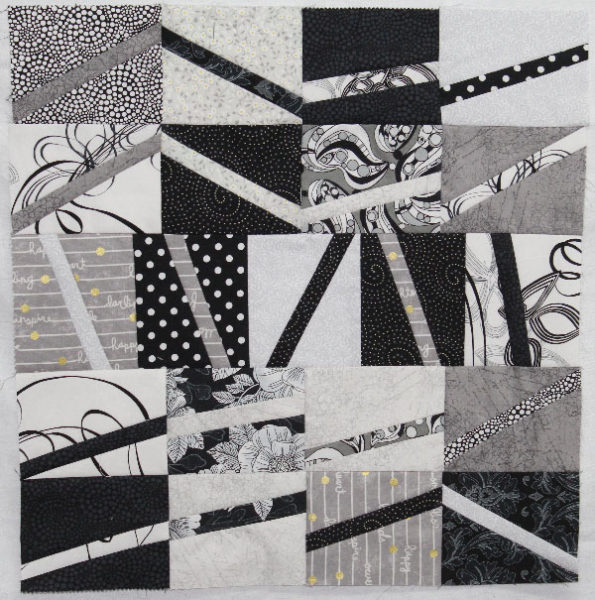 Once the block was done, I realized I didn't want anything else in the quilt.  It had to be the main focus. I went to my favorite fabric collection for the background: Northcott canvas! I found some leftover strips from another project.  It added design elements to finish the quilt top!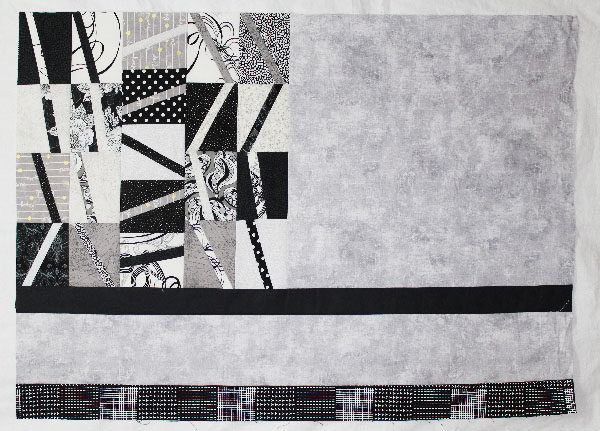 Once pieced, the quilting design came spontaneously and I am really happy with the result.  Best part is that I finished in just one session!  I simply had to make my first circle than I followed along with the attachment on my walking foot.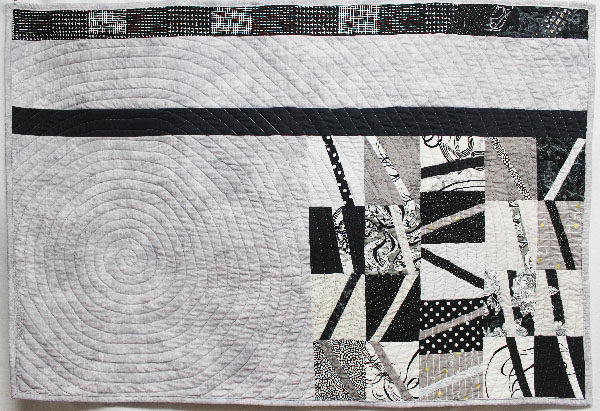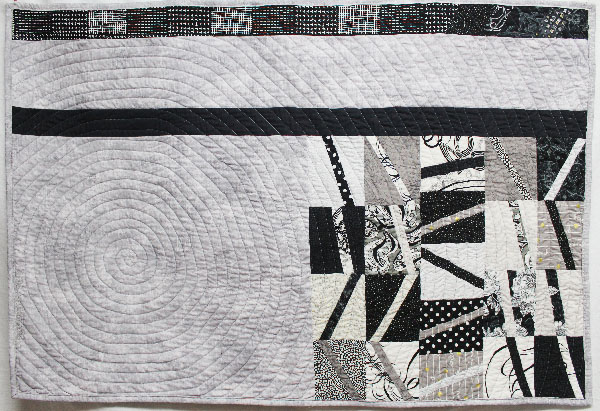 I finished my project in a month!
Hand binding included.
This is the first time that I actually finish a baby quilt on time to give at the shower.
Can you tell that I was stepping out of my comfort zone to make it?  You should really give it a try.