In my last blog post I showed how changing two things could increase your creativity. In this post, I want to show you how reading a book can spark some more creativity.
If you want to venture into improv quilts, I have the book for you:
Rayna Gillman's Create your own Improv Quilt from C&T Publishing
I downloaded this book on my Ipad before going on holidays last November as an easy read for me while on vacation.
I started reading the book on the plane ride to my destination but as soon as I saw the project instructions from the cover page, I wanted to scream to the pilot to turn around so that I could get back home and make the quilt.  
I strongly believe that this book played a significant role in getting me back into my studio and loving to quilt all over again.
As soon as I came back home I started picking out fabrics and I made my rendition of Rayna's beautiful quilt in a week. But I did keep it simple and made a wall hanging.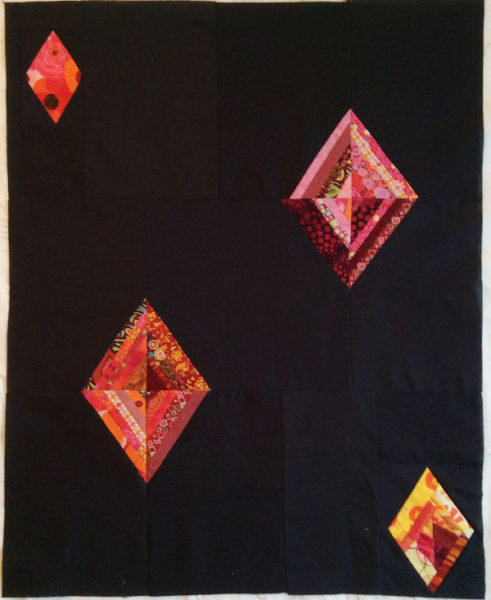 Machine quilting the project was also fun and easy. I quilted it over my Christmas holidays. Quilting in the diamonds with variegated thread to increase the intensity of the design.   After I went for simple straight lines with invisible thread in the background fabric.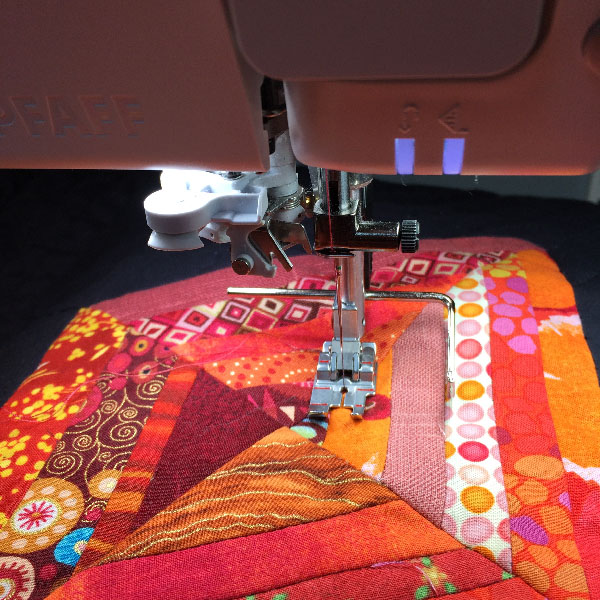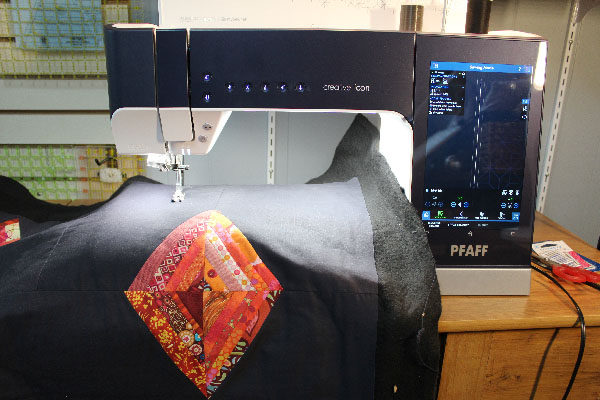 I decided that I wanted to hand quilt some diamonds shapes using pearl cotton threads.  So I had to set the quilt away while waiting for my class in April. I decided to finish the binding while waiting.  This was a really good idea! I felt like the project was finished. I was merely adding hand embroidery to add pizzazz.
Finishing this quilt and hanging it in my home was the best thing I could do to help my creativity.  I see it every time I arrive home, as if it's greating me saying: "look at what you can do!" and I get the urge to go to my studio and make more quilts.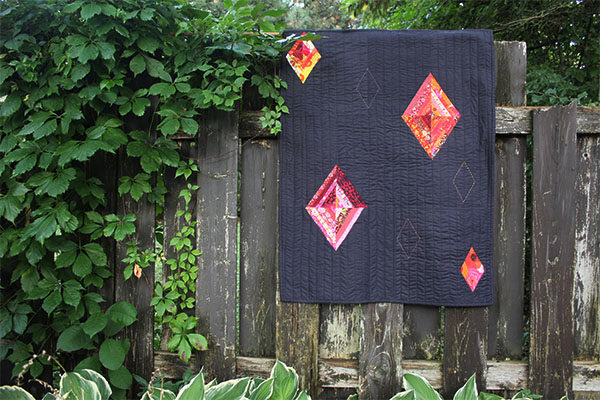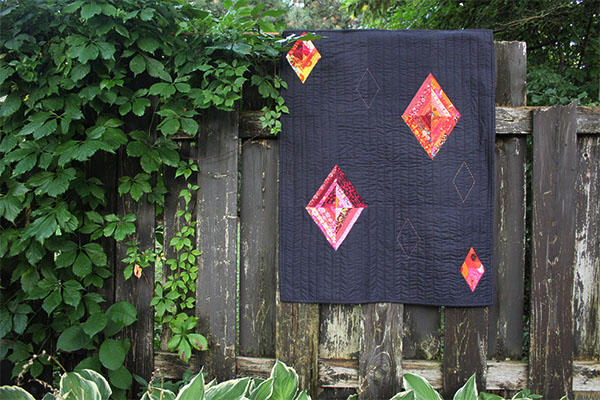 This truly proves how books can spark some creativity. So  Go grab a book! Pick out a pattern that you just LOVE. And finaly play with it until you're happy. You'll enjoy the process, I garantee it.