I had fun experimenting with the drunkard Path block in January and have come up with a fun project to make for Valentine's day.
It can be a pillow, a place mat or a cute wall hanging.  It's all up to you!
Here's what I did.
I know there are several ways to make a drunkard path bloc, but I have to admit that I was playing with the Sew Kind of Wonderful Mini Quick Curve Ruler when designing this quilt.  I was using the basic instructions that came in the packaging with the ruler.  As I started playing with the block placement for another project that I just had to do, this design kept on coming back up.   So I made extra blocks just to make this tutorial.
Here are the details.  You can use your scraps or charm packs.  So go ahead and experiment with your colors!  (each block is 4-1/2″ square)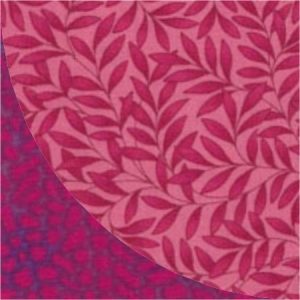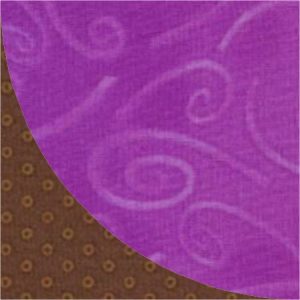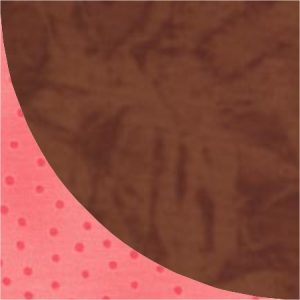 Make two of Block 1
Make six of Block 2
Make two of Block 3
Make two squares size 4-1/2" in the background color (brown)
Make two rectangles size 2-1/2" x 16-1/2" in the background color (brown)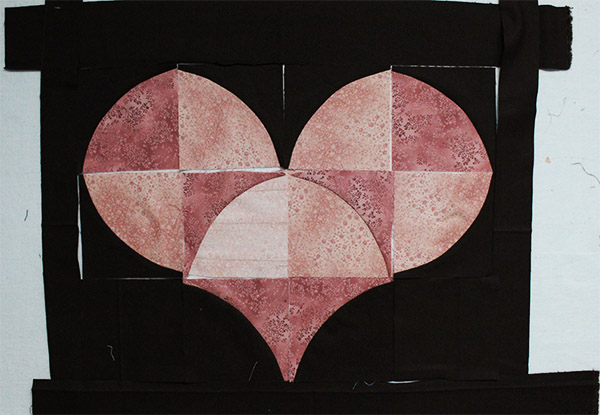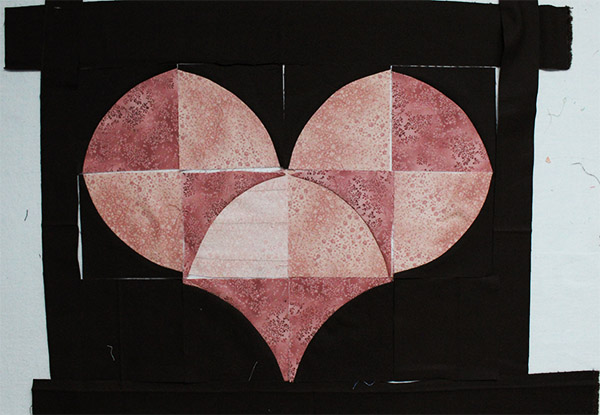 Position the blocks to form the heart (as shown in diagram… note that I did not add the strips positioned on the left and right).
Sew the blocks together.
Makes a 16-1/2" square.
Quilt as desired, I made an echo effect inside the heart and in the background.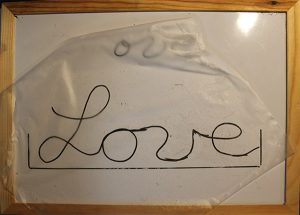 I calculated the space I had below the heart and marked it on my erasable board where I practiced writing LOVE until I liked my hand writing.  I then used  a sheet of Glad Press & Seal to copy the word and position on top of my quilt.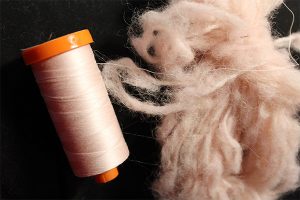 I had some really cute pink wool that I had purchased when trying to figure out how to knit last fall.  I loved the feel of this yarn so I saved some for a quilting project as this year I wanted to experiment!  I matched the yarn to an Aurifil thread and began sewing the yarn over my word with a zig-zag stitch.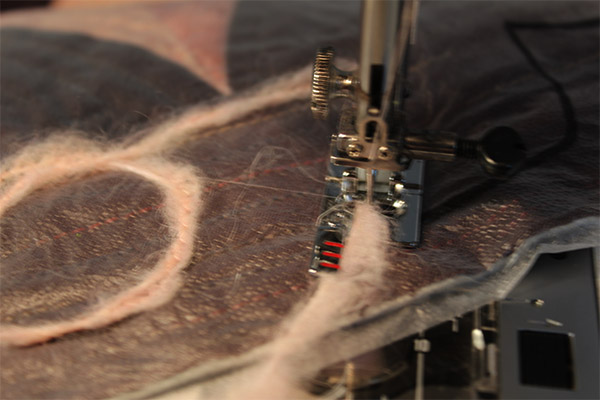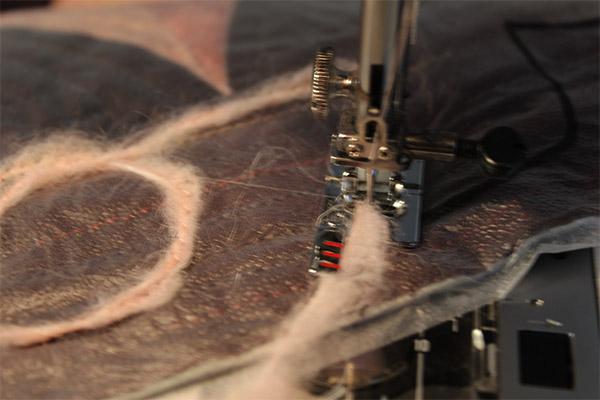 Once done, I gently removed the Press & Seal.  I used my iron to melt away the last little pieces that were still caught in my stitch. (Don't be afraid, it really doesn't damage your iron nor your quilt).
If you are using a charm pack, here is a diagram to help you along: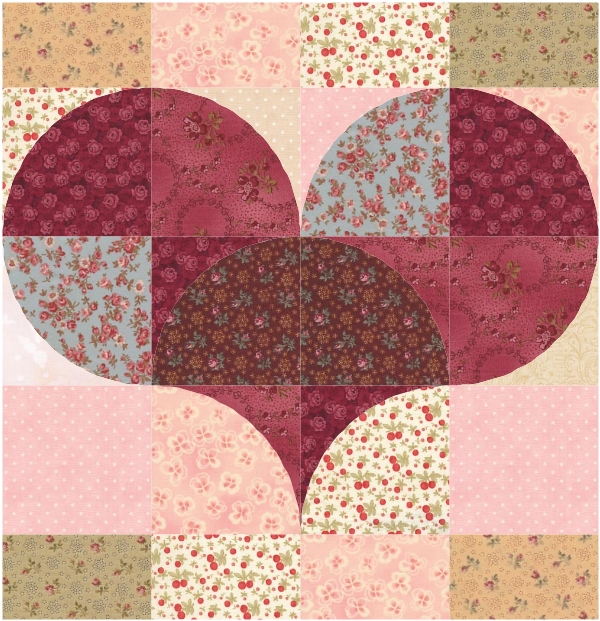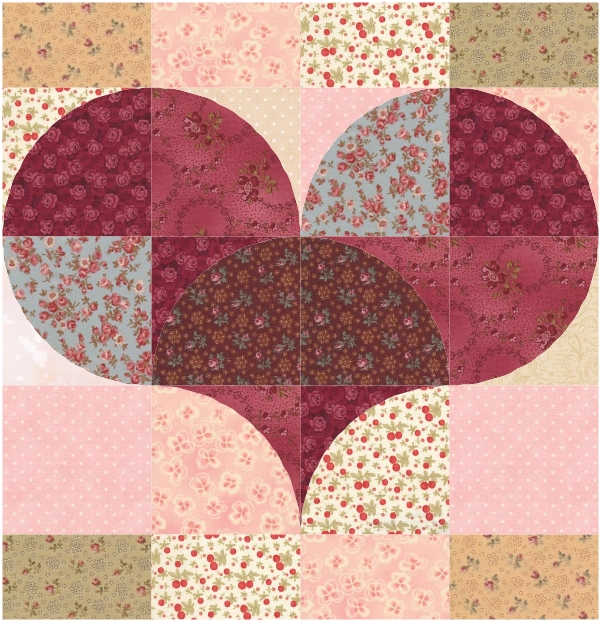 I am still debating if it should be a pillow, a place mat or a wall hanging!  Perhaps you could help me decide?  Let me know what you'll be doing.