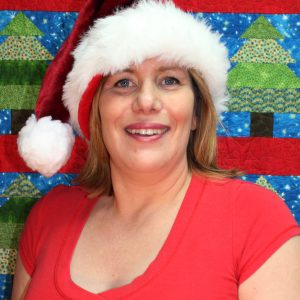 The holiday season is fast approaching and that's when our friends and families become overwhelmed as they have no idea what to get us quilters!  I have summed up the top 5 must haves any quilter would love to receive this season.   So don't hesitate to like and share so that all of your friends and family can read along.
Without further ado, here's my top 5: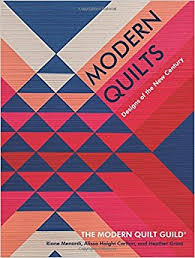 #5  MODERN QUILTS, Designs of the New Century
By The Modern Quilt Guild—Riane Menardi, Alissa Haight Carlton, and Heather Grant
This is a must have coffee table book!  With over 200 innovative and inspiring quilts as well as a history lesson on modern quilting going way back to the 60s.  And you might not know this, but you will also be purchasing something local at the same time as we have our very own Cinzia Allocca featured in the book. Congratulations Cinzia! You can see her quilt "Fill the void" on page 49.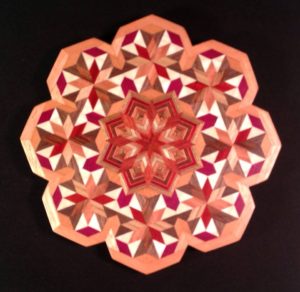 #4 WOODQUILTS
Woodquilter is the name of Rob Nettleton's marquetry business. Quilt patterns and geometric designs are inlaid into boxes, clocks, jewelry and other items.  I have two lone star ornaments for my Christmas tree and I just love them dearly.  I am sure any quilter would love to receive anyone of his pieces.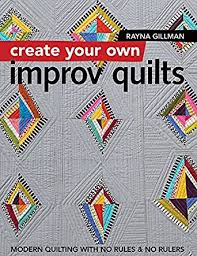 #3 CREATE YOUR OWN IMPROV QUILTS,  Modern Quilting with No Rules & No Rulers  by Rayna Gillman
I fell in love with this book as it features wonderful quilts that really look stress free to make.  I just can't wait to have some time alone in my quilt cave to make one.  There is a lot of negative space in the quilts which will give me plenty of free-motion quilting play time.  I am sure that this book will be loved by all quilters.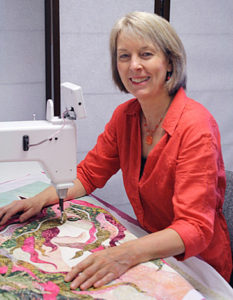 #2 CRÉATIONS DE LISE BÉLANGER
Lise offers a wide range of products on her etsy page ranging from amazing textile art wall hangings to textile art cards. I have several of hers cards in my office and just love staring at them when in need of a little break.  She really has something for every budget. And again, you will help the local economy because Lise lives right here in Trois-Pistoles.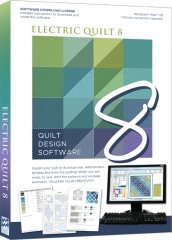 #1 ELECTRIC QUILT 8
It's been a long time coming but the Electric Quilt Company has finally launched its latest version of the Electric Quilt software: EQ8.
EQ8 is redesigned with a friendly new look that includes large interface elements for faster, more intuitive learning and comes with more than 40 new and updated features, including thousands of new block designs and fabrics.  And it can calculate fabric quantities per yard or Fat Quarter!  Yes finally!  It even makes sharing your designs on social media easier!
It is available on PC and MAC and if you already have the EQ6 or EQ7 version, you can simply purchase the up-grade.
And if you're still not sure, start by purchasing the EQ Mini, you can upgrade later.
These are my Top 5 MUST HAVE for quilters this season.  I hope this helps you find the perfect gift for the quilter in your life.  Please share with friends and family to ensure that you get your perfect quilt gift and comment back after Christmas to let me know what you got!
Wishing you all the very best for the Holiday Season,
Happy Quilting!