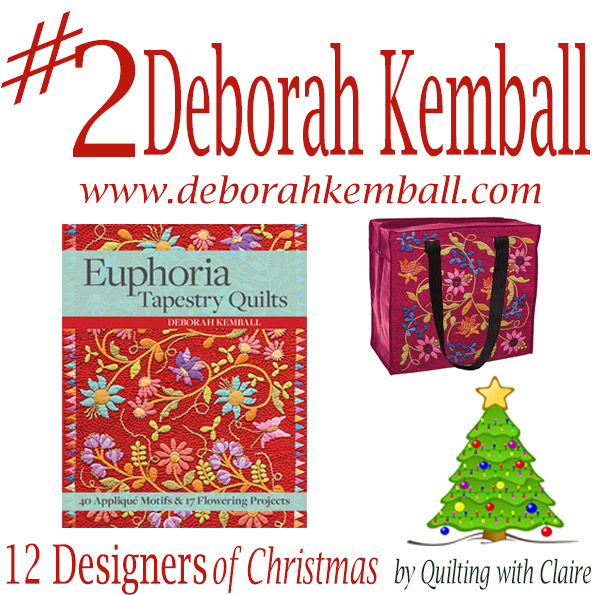 To find out more about  Deborah Kemball, you can read my Meet the Designer article in Quilter's World summer 2016 issue.  She is just an awesome and talented person.
Her latest book Euphoria Tapestry Quilt is eye candy! Her work is all needle turning appliqué, but she's the first to say that many of her students have made beautiful projects using raw edge appliqué.  I have also seen her designs transformed into very modern pillows with minimal quilting.
I love her book and just have to get the new eco tote … Can someone PLEASE tell my sister?