I am able to travel to guilds and quilt shops to teach. Here are some of my classes. Do not hesitate to contact me here.
TRUNK SHOW
I have a trunk show explaining my design process while showing some of my quilts. This is a 45 minutes – 1 hour Power Point presentation.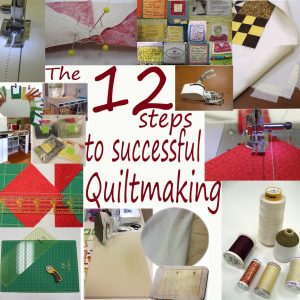 12 STEPS TO SUCCESSFUL QUILTMAKING

Finally, a 12-step programme that supports our addiction! Whether you're a new quilter or a seasoned veteran, you'll love this fun and informative presentation. It will cover all the bases, from fabric and pattern selection through to quilt completion, giving you tips, organizational strategy, and inspiration every step of the way. Not to be missed!
This is a 2-1/2 hours seminar that can be followed by a question period.
Spend a day playing with color and showing off your inner artist! Sew your fabrics together, cut into strips, then apply to a foundation of custom-printed interfacing — these simple techniques will result in a complex, stunning (and perfect!) design that you can incorporate into an art quilt or use as a focus fabric in any number of projects.
This is a full day class. Students need to arrive with their fabrics already cut into strips (I have made a video tutorial to help prepare).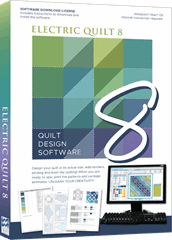 INTRODUCTION TO THE NEW ELECTRIC QUILT SOFTWARE : EQ8
This beginner's class will help you understand how to navigate through the software and explore the block, fabric and quilt layout libraries. You will be able to design your own quilt (choosing your own blocks, sashing and borders) and basic pieced blocks. You will finally be able to start working on your personal projects and will no longer need to depend on books, magazines nor patterns.
You must be computer literate and have a computer for the class with the EQ8 software. This is a full day class. (I can also teach the EQ6 and 7 softwares)
Spend the day learning how to piece and quilt your blocks all at once. And if that's not enough, how about making TWO table runners simultaneously! The class covers : the construction of the basic block, how to join blocks together and how to make a reversible binding.
I suggest a 2 hours class followed by a 4 hours class , this would give enough time to prepare blocks and not feel rushed. Students need to arrive with their fabrics already cut as per required.